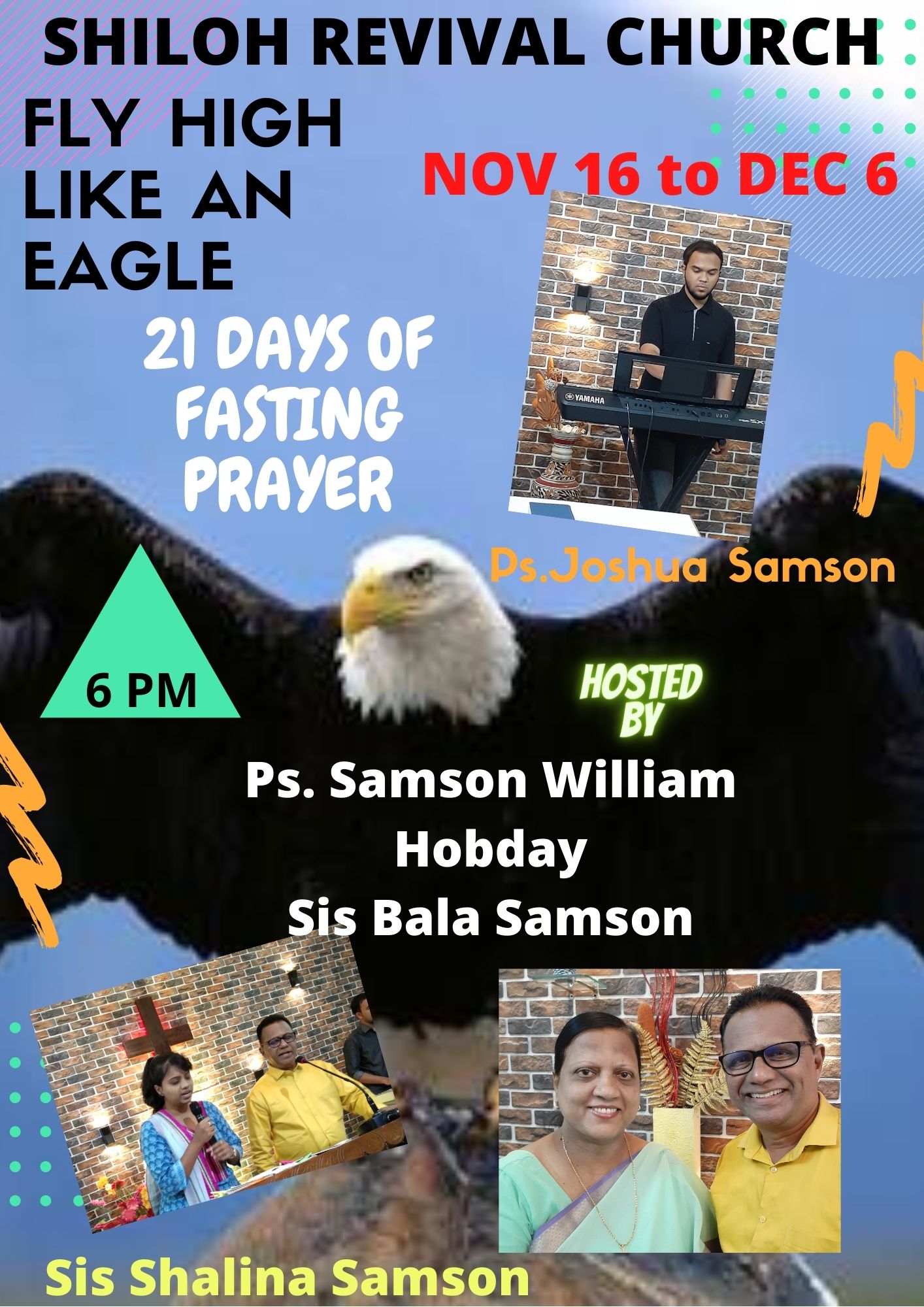 Dear friends,
We are starting 21 days of fasting from tomorrow and we will be having online LIVE services everyday @ 6 pm, on Facebook and Youtube, (links are given below) where we will be discussing on vaious TOPICS. Join us to prepare yourself for the upcoming New 2021!
How do I fast?: Based on your health conditions, work schedule and your age, you can do this fasting. May be you can give up one meal and fast or eat only one meal, choice is yours, people who work also can do this fasting. No excuse.
Dates: November 16 to December 6, 2020
Most important spend time in prayer and Bible reading to hear the voice of God.
Bala Samson